There are lots of ways you and your organisation can support Australian Kookaburra Kids Foundation.
Sponsorship is a great way to get involved and see your funds at work. By working together we can make a difference in the lives of children living in families affected by mental illness.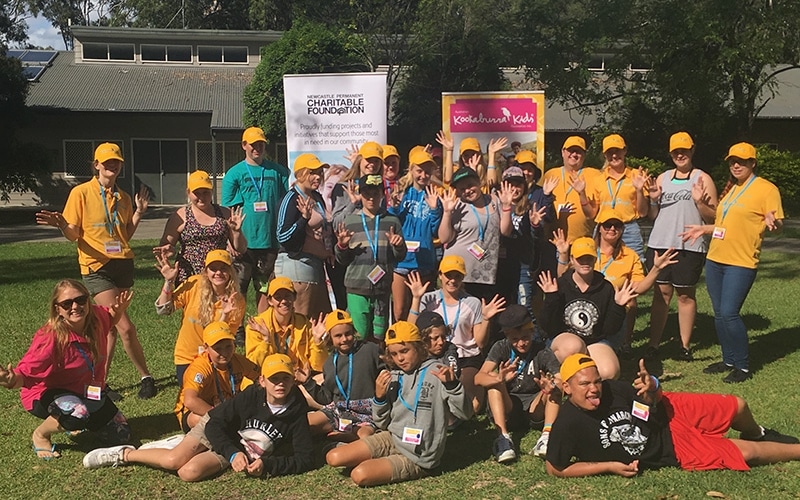 Sponsor an Event
You can become a major or supporting sponsor for one of our events. Different sponsorship packages for events vary.
Sponsor a Kookaburra Kids Camp
Kookaburra Kids camps are free for all children living in families affected by mental illness. Each camp provides respite and support and a much-needed break from their everyday lives. Camps run over two days and free transport is available to and from camp from certain pick-up points in your region.
On average each camp costs $25,000. We gladly accept financial contributions or goods and services to assist our Kookaburra Kids camp program.
Sponsor a Kookaburra Kids Activity Day
Your organisation could become the sponsor of one of Kookaburra Kids' activity days. You could attach your organisation's brand to one of our Kookaburra Kids' activity days and leverage our campaign reach while also meeting your corporate social responsibility goals.
Kookaburra Kids activity day programs are flexible. We will gladly work with you to create the perfect day for you and our kids.
Sponsor a Kookaburra Kids Program
Kookaburra Kids programs are provided at no cost to referred families. Our programs are not only fun but they empower young people with age appropriate mental health knowledge and options for support, as well as the opportunity to form ongoing connections with new friends who share common experiences.
Kookaburra Kids programs are an example of an evidence-based, preventative and early intervention initiative undertaken in a peer based, non-clinical format. In bridging the gap between clinical and non-clinical approaches, we aim to increase the relevance, accessibility and generalisability of mental-health intervention, and at the same time reducing barriers such as stigma.
Start a Conversation
If you are interested in sponsoring an event, camp or activity day, please contact our office on 1300 566 525 (press for your relevant State office) or email info@kookaburrakids.org.au for further information.