How to speak to your students about COVID-19
If the past months with their bushfires, ongoing drought and now COVID-19 have taught us anything, it's that nothing stays the same. With daily updates to the COVID-19 pandemic directing us on everything from how close we stand to strangers to how to wash our hands, it's no wonder we as a community are becoming more and more frazzled. As a teacher, you are looked upon by your students as an information source, someone to answer questions posed by confused and concerned young people. We hope you will feel guided and better equipped around how to speak to your students about COVID-19 through this article.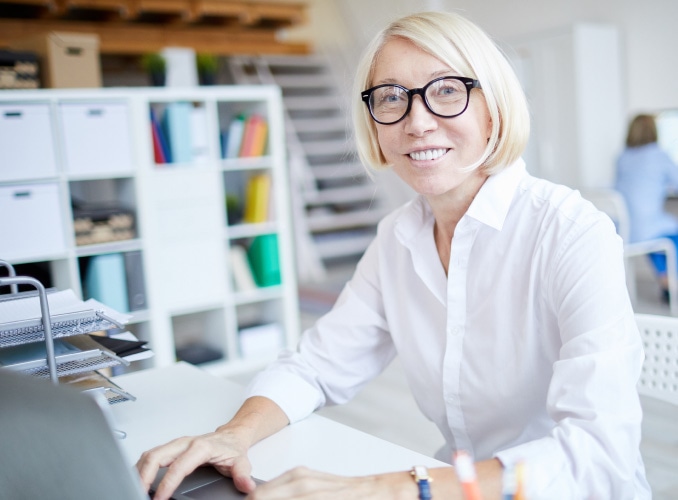 Students of all ages seek answers
As schools and other education institutions empty out amid the COVID-19 pandemic, the Prime Minister has directed that they continue to be available for the children of essential workers at the frontline. No matter who or what age your students are, they're bound to seek reassurance in their adult leaders. As such, you will need to have age-appropriate conversations with kids to deliver the information they require without burdening them with facts they can't comfortably process.
Are you ready for this discussion?
No doubt, you have your own stresses around the COVID-19 pandemic. In order to be able to guide young minds effectively, you must first check in with your own feelings and ensure you are comfortable talking on the topic. If you don't feel comfortable, do some more
research, wait until you are in a better frame of mind and then proceed. In the meantime, encourage students to visit this page on the Kookaburra Kids website.
Tailor the discussion
Depending on your class numbers, you may want to address the latest COVID-19 news daily as a group and open the discussion to questions afterwards. It's important to be prepared in advance with the materials you plan to use so that you convey a sense of knowing, which is critical to young people's acceptance of facts. Prepare your morning talk as you would prepare for a lesson. There should be a beginning and an end, a natural flow to keep the class engaged and plenty of positives sprinkled amongst the inevitable negatives.
We suggest offering an array of elements including newspaper articles, videos, pictures and infographics. Keep all materials age-appropriate; avoid providing news that could be frightening to little ones, but for older students, ensure there is a good balance of grown-up content and information that suits their teenage minds. Also, don't forget to add in some good news stories. There are plenty of those around including the community rallying to help small businesses and older Australians living alone, and statistics of people recovering from COVID-19.
Talk about COVID-19 openly and honestly. Allow all questions and do your best to respond with answers that satisfy the student. Do not dismiss any questions and do not laugh.
There's also a case for NOT discussing COVID-19
School and routine are protective mechanisms for students in times of crisis. If a young person can be immersed in school work for a few hours a day – and not caught up in COVID-19 chatter – the benefits to their mental wellbeing can be greater.
While it's 100% needed to have these discussions with teachers (especially considering that some don't have a safe adult to speak to at home), it's also important to have a break from talking about COVID-19. Make a point of going a whole lesson or even a whole day where the topic is off limits, but that it's not off limits permanently.
Remind students that the COVID-19 pandemic is a temporary situation.
Where to find the latest COVID-19 information
You don't have to have all the answers. It's ok to say you don't know everything. This represents a learning opportunity that you can explore together.
Stay informed with factual, up-to-date information from health authorities:
Download the federal government's official 'Coronavirus Australia' app:
It is available on the Apple App Store or Google Play, or you can join the WhatsApp channel on iOS or Android.
Visit your state's Education Department website to learn what your obligations are as a teacher/adult:
Be You is a national education initiative that offers resources for teachers around COVID-19.
Be clear, open and frequent with your communication. Avoid sending mixed messages and stick to reputable resources rather than memes found on Facebook.
Always keep the mindset positive
Whenever the conversation slips into the negative, bring it back to positive framing. Explain how any loss or negative is an opportunity to do new things – or the same things – differently for an outcome that suits the current situation. For instance:
"What if my friends/family get sick?"
"How can I do my best to support my friends and family and help prevent the spread."
"I don't want to be stuck inside."
"How can you make inside more fun and interesting?"
"I won't be able to visit Grandma anymore."
"You will be able to when the pandemic ends. For now, wouldn't it be fun to visit Grandma via video chat?"
Encourage regular self-care
Kids of all ages need guidance on how to slow down, pay attention to their bodies and take a moment out from the onslaught of news and chatter. Encourage them to play with their pet more often, maybe train it to do tricks or read it a story. Explain how
exercise makes everyone feel better and that they can use a Wii or follow an activity on YouTube. The Body Coach TV is fun and Joe offers a set of 'P.E. with Joe' videos that each last half an hour.
Since schoolwork is an ongoing requirement, show students how to plan out their day so that they know when they will be working and when they'll be doing something relaxing. If they are schooling from home, the best idea is to stick to regular school hours, including morning tea and lunch times.
Downtime is essential to maintaining good mental health. Recommend device downtime, or better yet, designated usage hours such as one hour after lunch and one hour after dinner. The Headspace app offers cool, enjoyable meditations for people of all ages, from little ones to adults. The kids' ones are grouped for ages 5 and under, ages 6-8 and 9-12.
There's even a helpful Mindful Hand Washing guide that uses hand washing as a way to practise mindfulness.
Creating a Tik Tok, creating a playlist of songs that helps them feel happy and playing games such as Words With Friends can be a constructive use of time. They could also download the Smiling Mind app.
Suggest that kids talk to someone they trust about how they're feeling when they start noticing overwhelm. The school's Guidance Counsellor, nurse, chaplain or another teacher they particularly trust are all appropriate choices. A priest or other faith figure and trusted family members are also good suggestions.
Young people often need to be shown how they can care for their own mental wellbeing. Send them over to our Kids page for lots of suggestions on how to do just that.
Have them write a list of things that bring them joy that they can refer to when they're feeling sad, scared or unsure. They might like to move their bedroom around for a change of scenery and use different linen or 'borrow' some elements from elsewhere in the house. A warm shower or bath can be particularly soothing and some calming music to go along with it is a nice idea.
Remind students that a healthy diet is very important for feeling good and happy. Healthy food = a healthy mind. Plenty of fresh fruit and vegetables is always a good idea. Staying hydrated is also critical. Have them set themselves a challenge to finish one glass of water per hour.
Don't forget sleep. In times of stress, sleep is even more important. For those who simply can't 'switch off' at bedtime, the Headspace app is a calming way to drift off to sleep.
Teachers have always been essential workers
Now more than ever, your work as a teacher is being recognised as one of the most valuable vocations in our community. Your role as a leader of and guide for young minds is one we hope you will continue to cherish as you journey through the pandemic too.
Do you feel like you need help?
If your child is struggling and you feel they would benefit from talking to someone who is equipped to assist kids, you can suggest they call the Kids' Helpline on 1800 55 1800.
Beyond Blue provides support and information to everyone in Australia, whatever their age or location, to help them achieve their best possible mental health. Call 1300 22 4636.
If you need URGENT support, don't hesitate to call Lifeline on 13 11 14.
Refer a child
If you have identified a student who would benefit from our services, we invite you to read more about referring a child/adolescent to our Australian Kookaburra Kids Foundation programs.
Please help us by sharing this page.
DONATE
Help us reach more young people
COVID-19 is a reality of life right now and as a community, we're all doing the best we can to adapt to measures that are aimed to keep us safe and well. How students are guided to deal with this pandemic now will help equip them with coping mechanisms, resilience and a positive outlook, tools that will be valuable throughout life. Australian Kookaburra Kids Foundation performs this role every day for young people from families experiencing mental illness.