Program for Australian Defence Force Families
The program dedicated to supporting the unique needs of children from serving and ex-serving ADF families has been made possible by the Australian Government.
The Department of Veterans' Affairs is funding the Australian Kookaburra Kids Foundation to deliver the Defence Kids Program across Australia, which provides camps, activity days and age-appropriate mental health education focusing on coping skills and resilience, while allowing children to bond with peers who are facing similar challenges.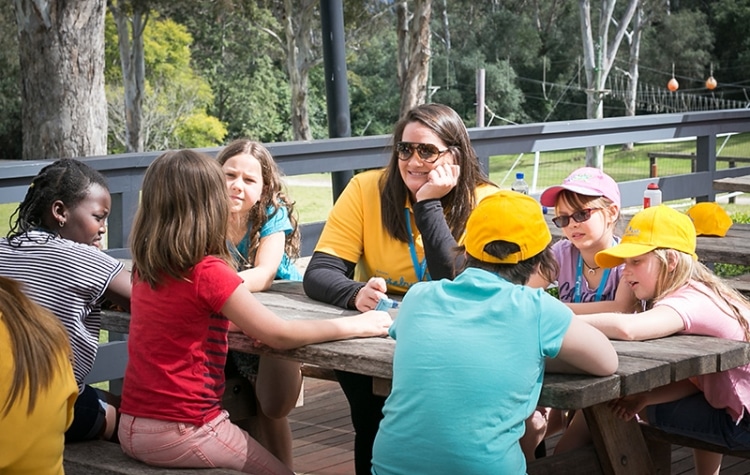 Who is Eligible
Children, aged 8 -18 years, who are living in current and ex-serving defence families impacted by mental illness
Where is the Program Available
Programs are available for all eligible young people aged 8-18 in ACT, NSW, NT, QLD SA, and VIC. In NT the program is only available for ADF families.
For NSW the programs are most accessible for all areas in the Sydney basin and extending at far as Nowra, Blue Mountains and Newcastle.
ACT covers all ACT areas and encompasses southern NSW areas currently as far as Cooma and Bega.
QLD have an office in Brisbane which encompasses the Sunshine Coast and Gold Coast as well as an office in Townsville.
NT is based in Darwin.
SA is based in Adelaide.
VIC is based in Melbourne.
WA is based in Perth and encompasses the area South to Rockingham.
The Defence program replicates the good work of our Kookaburra Camp with enhancements where necessary to support the unique needs of the serving and ex-serving Defence community.
How do you Refer a Child?
Anyone can refer a child to the program either online at Refer a Child or by calling head office on 1300 566 525 during business hours (AEST).
You can also download a flyer with more information here.