Donate today to support Australian Kids impacted by family mental illness.
Your donation will help us to deliver our free programs that mix mental health education with fun to empower young people to thrive beyond the impacts family mental illness.
Your donation supports Australian kids. With your help, we can reach the thousands of young people that rely on us for support.
Our unique programs consist of on-line sessions, half and full day Activity Days and Camps, that are proven to improve mental health literacy and positive help seeking behaviours and foster a genuine connection with their peers from similar situations.
It is estimated that nearly a quarter of Australian children have at least 1 family member with a mental illness* and following some tremendous challenges over the last few years due to COVID, bushfires, floods, drought, and overseas conflict the demand for our services has never been greater!
We need your help to reach to more Australian Kids and to continue to provide our programs that deliver quality mental health education to support our Kookaburra Kids.
*Australian Government National Mental Health Commission – The National Children's Mental Health and Wellbeing Strategy, Maybery DJ, Reupert AE, Patrick K, Goodyear M, Crase L. Prevalence of parental mental illness in Australian families. Psychiatric Bulletin. 2009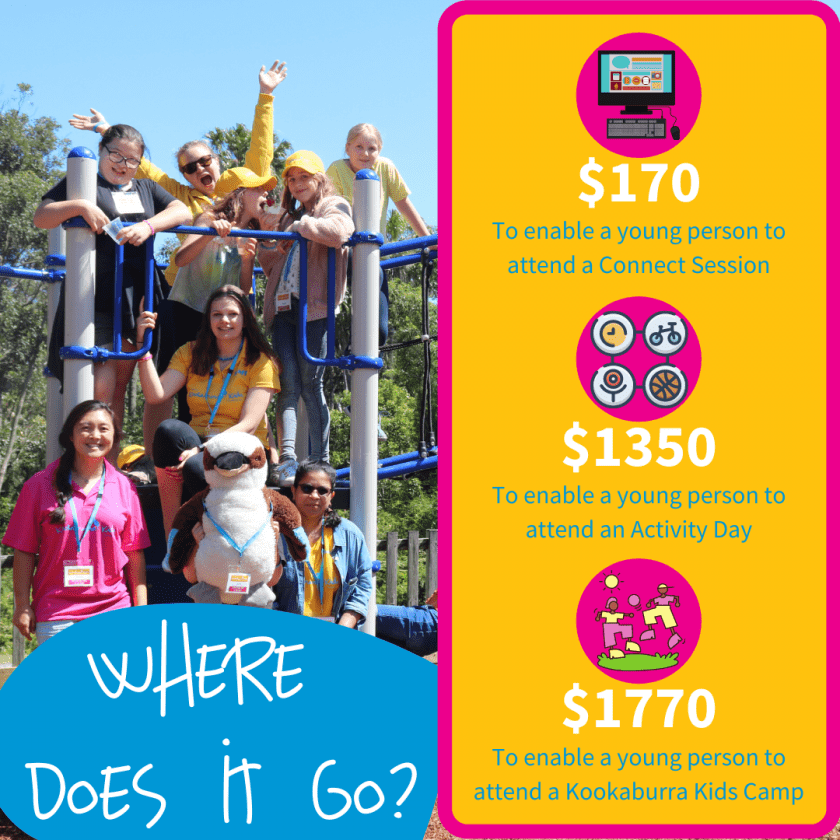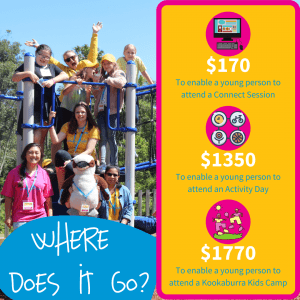 The Australian Kookaburra Kids Foundation helps young people thrive beyond the impacts of family mental illness.
Donate
An essential service
With COVID-19 prohibiting social gatherings, young people need access to age-appropriate, professional-led support.
Specialist programs
Designed by clinicians, our programs are proven to help young people build resilience and grow stronger through their understanding of mental health.
A pathway to ongoing help
The kids are encouraged to share their experiences and learn key lifelong skills that will help them at home and out of home.
Provided free to families
Thanks to our generous supporters, Kookaburra Kids families are able to access our important services for their kids at no cost to them.
How Kookaburra Kids helps
We are Australia's leading charitable organisation dedicated to supporting young people from families impacted by mental illness.
Our mission is to improve the lives of young people by improving mental health literacy and encouraging positive help-seeking behaviour.
We provide early intervention mental health services through evidence-based programs designed to help young people impacted by family mental illness. Our programs aim to reduce the stigma, build emotional competence, and increase help-seeking behaviours in a supportive and safe environment.
With programs that facilitate open and positive conversations about mental health, we aim to reduce the stigma of mental illness to allow young people to live to lead fulfilling and happy lives.
We are passionately appealing for donations so that we can reach and help more young people.
Donate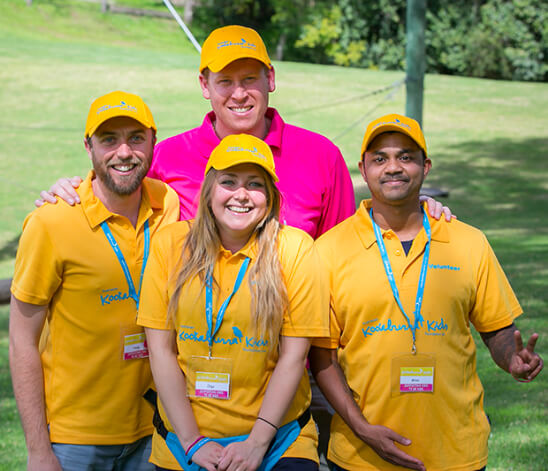 Your donation will make a life-changing difference.
Your donation supports Australian kids. With your help, we can reach the thousands of young people that rely on us for support.