All Activity Days are free to current registered Kookaburra Kids!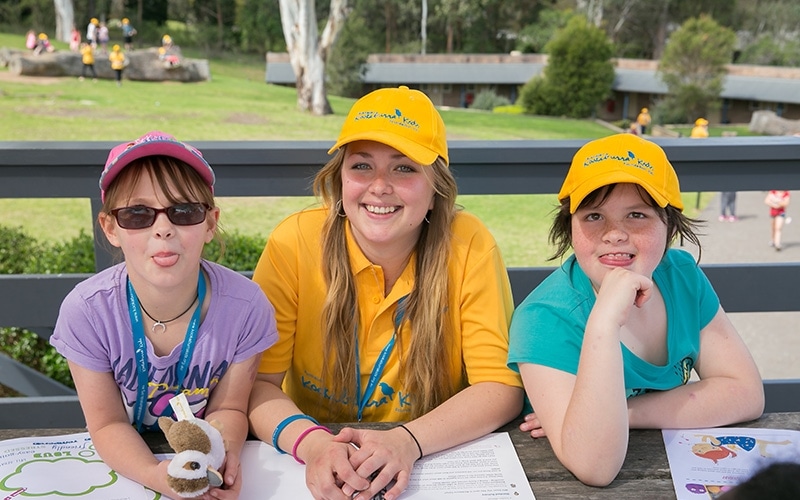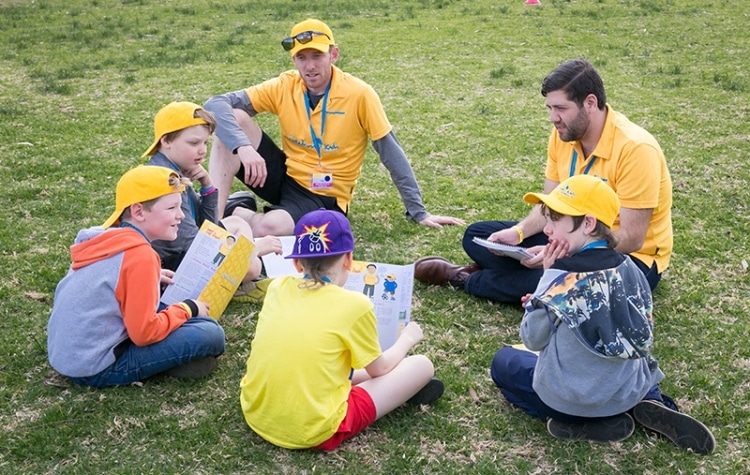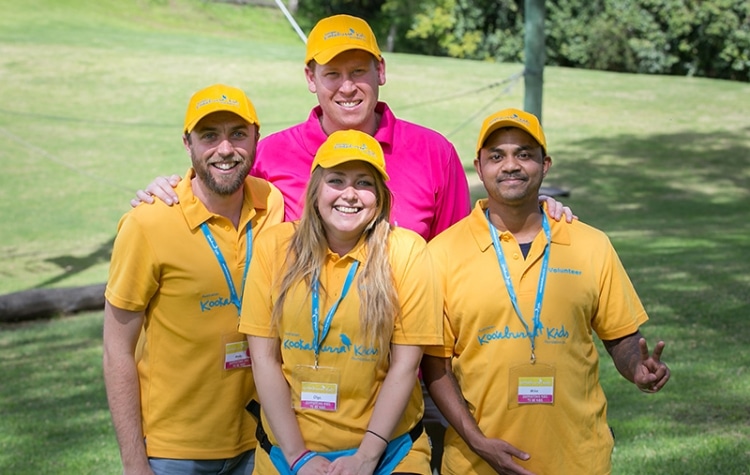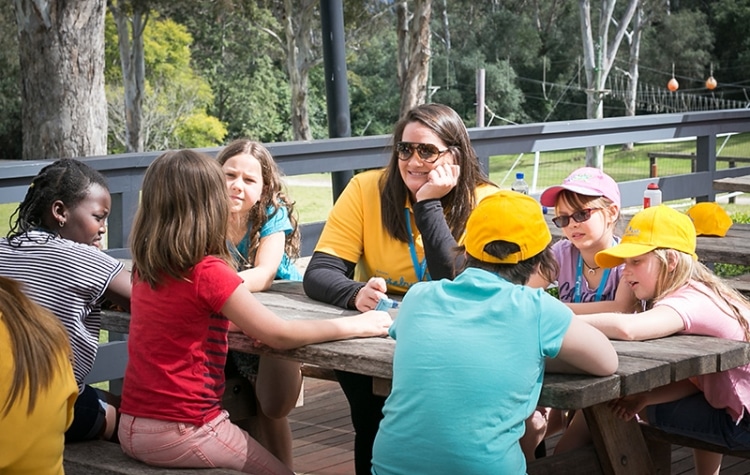 Activity days are held throughout the year, providing an opportunity for children to connect, improve mental health literacy and improve help-seeking behaviours. Kookaburra Kids catch up with friends from camp for a fun FREE day out. Activities can include ice skating, laser tag, bowling, movies, putt putt golf and beach activities just to name a few.
All activity days include a sharing Chat Group session of psycho-education integrated with fun activities ensuring kids feel consistently supported. Activity days are delivered by a Program Co-ordinator and trained volunteer leaders.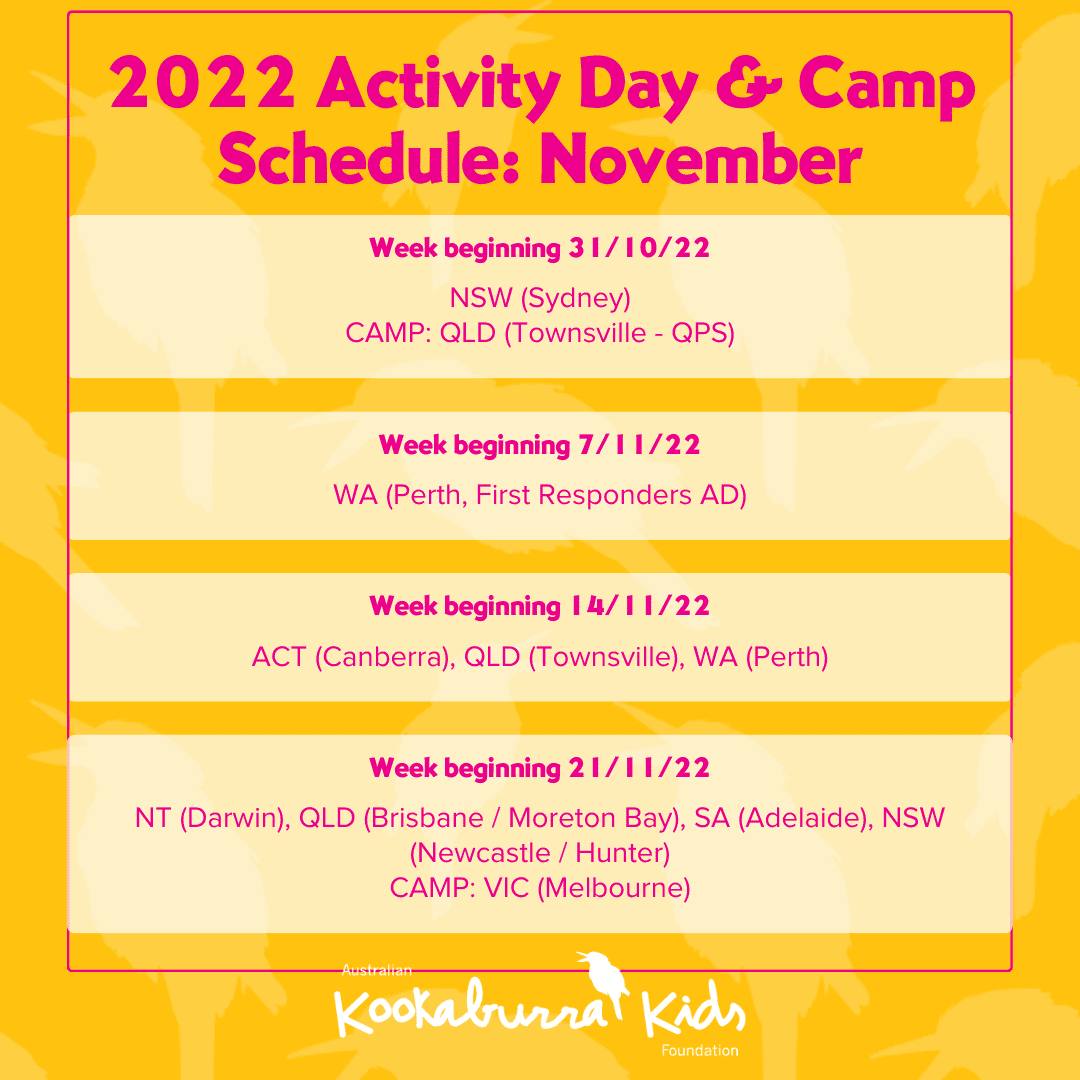 AKKF offer two types of Activity Days (AD):
Full Day Activity Days

Full day activity days are offered on weekends and during school holidays. Full day's activity days may incorporate one or multiple recreational activities with a 45 minute "Chat Group". All activities days are free of charge and include all activity and catering costs.

Half Day Activity Days

Half Day Activity Days are generally offered on weekdays during school term. Half day activity days will consist of a single activity over 2-3 hours and incorporate a 20 minute "Chat Group". All half day activities days are free of charge and include all activity and catering costs.
When/Where do Activity days run?
Activity days occur throughout the calendar year, nationally. AKKF currently runs 4 separate programs which include wider community (CORE), Australian Defence Force (ADF- tri service), WA first Responders program and Queensland Police program. For more information on specific programs offerings/location, please refer to relevant service tab.
Anyone can refer a child to the program either online at Refer a Child or by calling head office on 1300 566 525 during business hours (AEST).
You can also download a flyer with more information here.
Our schedule will be updated periodically down below.
Please do note that these may change due to COVID restrictions and impacts in various states.